DR_SoM Winterthur 2014-Oct-31
DR_SoM: Design Research, Series on Method
a project within the ARENA Architectural Research Network
Oya Atalay/Johan De Walsche
DR_SoM Winterthur: 'Building in Design Research, as noun and verb'.
Deadline Extended until October 15th!!

call for participation:
As a way to gain new insights in the built environment, architectural design research includes a broad range of approaches. The rationale of the ARENA project Design Research, Series on Method (DR_SoM) states that discerning common and distinctive features of these approaches, and identifying particularities and coherence between themes, tools, strategies, and discourse, will contribute to a better understanding of the scope and capacity of design research.
Through a series of research seminars and workshops, the DR_SoM project will sequentially focus on particularities and common ground within kindred approaches in architectural design research.
In some fields of architecture, design research seems more apparent than in others: scenario design successfully offers new insights to urban planners and policy makers; a renewed appreciation for the process of making and material evidence leads to expanding and enhancing spatial sensitivity; reflection on creative practice, aiming at making the design process explicit, shares tacit and implicit knowledge related to the creative process of designing, to peers and community. The mediating artefacts which are impelling the process of inquiry in these approaches – urban scenarios, conceptual graphics, spatial installations – however, are peripheral to the basic unit of architecture, which is the building.
Therefore, DR_SoM will dedicate this Winterthur session to the mutual relationship between 'architectural design research' and 'building' (both as object and as a process), focusing on two questions:
(1) How can (the) building (as an epistemic artefact or a sense-making process) inform design research?
(2) How can design research inform (the) building?
The seminar of 31 October will be a one day event, with no parallel sessions. There is no registration fee; however, the number of participants is limited to 24, of which a maximum of 12 presenting their research. Discussions will be held as a round-table debate.
For enquiries and abstract submissions (1 A4) please email johan.dewalsche@uantwerpen.be
Deadline for application: 2 October 2014. Deadline Extended until October 15th!!
Preliminary programme – DRAFT
8:30h : welcome
9:00h – 13:00h : 5 to 6 presentations and discussion + coffee break
13:00h-14:00h : lunch
14:00-18:00h : 5 to 6 presentations and discussion + coffee break
18:00h : keynote (to be announced)
Venue: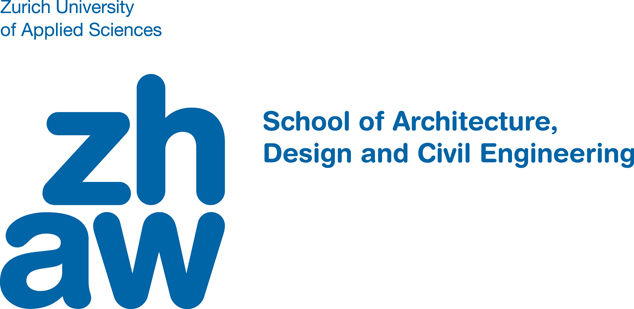 ZHAW Department Architektur und Bauingenieurwesen
Tössfeldstrasse 11
Halle 180 (LA Building)
CH-8401 Winterthur
0041-58-9347603
0041-58-9347650
See the ZHAW map:
http://archbau.zhaw.ch/de/architektur/ueber-uns/standorte-adressen.html
Illustration: review of a student design by J. Lorenz, in the Austin School of Architecture, Texas, 1955, – Hoesli, Rowe, Hejduk… – in: Caragonne, A. (1995). The Texas Rangers : notes from an architectural underground. Cambridge, Mass.: MIT Press., p.235