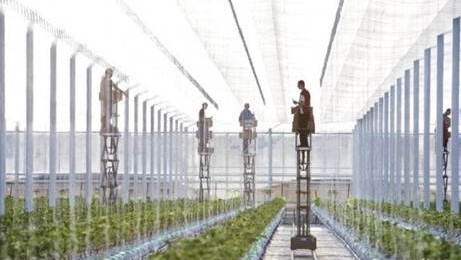 RE-IMAGINING RURALITY 2015-Feb-27-28
CALL FOR PAPERS:
RE-IMAGINING RURALITY
Conference and Exhibition 27+28 February 2015
FABE, University of Westminster, London, UK.
Call for papers and exhibits:
What values and ideals are being lost and gained through rurality¹s transformations? What new terms and concepts are needed to describe rurality¹s shifting and highly contested meanings? What roles do designers and artists have in representing and shaping contemporary rural experiences? Should cities re-think their relationships with rurality?
Re-imagining Rurality asks spatial practitioners, writers and artists to consider designs, representations and experiences of rurality as sites of resistance and change.
Conference speakers include:
Kathrin Böhm, artist, founder member of myvillages.org and Public Works.
Prof. George McKay author of ŒRadical Gardening¹ and ŒSenseless Acts of Beauty¹.
Rural Urban Framework: Architects working  within Chinese village contexts, and authors of ŒRural Urban Framework; Transforming The Chinese Countryside¹.
Dr. Marcel Vellinga, Anthropologist, co-author of ŒVernacular Architecture of the world¹ and ŒVernacular Architecture in the 21st century¹.
Prof. Paola Viganò, Architect / Urban Planner. Her many published texts include 'La Ville Poreuse', co-authored with Bernado Secchi, with whom she founded the Milan based practice; Studio.
Prof. Michael Woods, Geographer, editor of the Journal of Rural Studies and author of ŒRural¹.
(Others to be confirmed)
Re-imagining Rurality will be the second Rurality Network event. It is also supported by the Architecture Research Network (ARENA) and the Expanded Territories Research Group at the University of Westminster.
Abstract submission deadline:  20th July 2014
For updates and to download information pdf please go to
http://www.westminster.ac.uk/expanded-territories
or download it here: Re-imagining Rurality call
For enquiries and abstract submissions please email: re-imaginingrurality@westminster.ac.uk